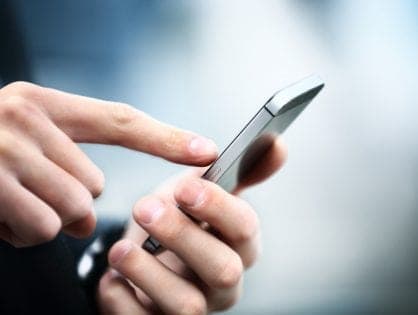 Why Your App Needs a Credit Card Reader
OCR Solutions is a leading subject-matter expert when it comes to your digital needs. One example is the recent development of a new credit card reader software. Here is how it can have a positive impact on your business and bottom-dollar.
Phones Over Credit Cards
Over the years, people have traded handling cash for debit cards linked to bank accounts as well as credit cards which act as a short term loan of a specified amount of money. It has happened all in the name of ease and consolidation. Technology has taken yet another step forward, as people opt for digital representations of their debit in credit cards stored in their smartphones.
The reality is that traditional brick and mortar stores are not the only places people make purchases anymore. One of the biggest revenue generators in the tech industry is a purchase made through digital apps. Whether it is through tablets or smartphones, the average user spends hours a day consuming digital information from multiple apps. Having the ability to make purchases through them have created an industry worth billions of dollars.
Building a quality app is incredibly difficult, and how to maximize earning potential is a question every developer has. This is why OCR Solutions has created a credit card reading solution that not only makes your app purchase-ready but creates an experience for the end-user that is both intuitive and incredibly easy to use.
Create Purchase Power
It goes without saying that accepting credit cards has a positive impact on sales and bottom-line.  Credit cards encourage impulse buying because shoppers like taking advantage of completing transactions quickly Studies show that customers tend to spend more when paying with credit cards, especially when it comes to impulse purchases. The ease of making purchases in a digital environment increases this exponentially.
Payments can be a key ingredient of your mobile strategy. Simply adding credit card capability to your app is just the first step. Customers do not want to tediously type in a credit card number, expiration date, CVV code, full name, and address every time they buy something through an app.
OCR Solutions' credit card reader is able to digitally capture and extract all of this information through the smartphone or tablet camera with precision. Using this platform, your app can be quickly configured to automate purchases.  Your customers will appreciate the ability to enter in their payment information with just a snap from their camera.
Make Use of In-App Purchases
In-app purchasing refers to the buying of goods and services from inside an application on a mobile device, such as a smartphone or tablet. It is a purchase model that allows a developer to release a basic version of an app for free, with further functionality or unlocks granted from purchased options.
The benefit of an in-app purchasing approach is that it allows application owners the ability to upsell users from within the application itself, rather than having to spend time and energy on other marketing channels.

Having the functionality to capture and store credit card information allows an app to successfully execute an in-app purchasing model by quickly delivering value to the customer the moment he or she feels she would like more from the app that is being used. The information can be stored for future use.


Let OCR Solutions Bring Our Expertise To You!
Our experts at OCR solutions are in the business of making business better for you. If you have any questions about our credit card reading software or any other products, do not hesitate to contact us. Let us bring the amazing benefits of credit card purchase to you!
Get in touch with us now so we can work with you.
https://ocrsolutions.com/wp-content/uploads/2019/04/Why-Your-App-Needs-a-Credit-Card-Reader-418x315-1.jpg
315
418
Eyal
http://ocrsolutions.com/wp-content/uploads/2019/08/ocrsolutions-whitelogo.png
Eyal
2019-04-09 14:09:18
2022-08-12 09:28:14
Why Your App Needs a Credit Card Reader