Making people safe has become more complicated and complex, for instance, integrating aspects related to public safety and healthcare prevention, among others.
Also, market expectations demand companies to deliver faster, more accurate, on-time, and on-demand solutions capable of positively impacting the experience delivered. This is what our FaceMax solution is all about!
When reaching out for this type of technology – also known as face match – it's very important to understand that there are different capabilities and solutions, based not only on each client's needs but also on the system's limitations.
The most important aspects of Face Recognition software are its accuracy and compliance with NIST (National Institute of Standards and Technology) standards. FaceMax checks both boxes and more. OCR has a solution that offers 99% accuracy, algorithms that are constantly updated while being a reasonably priced solution. Our face recognition products can be used on many platforms and offer incredibly fast detection, extraction, and recognition speed. The software can adapt to your precise requirements and is very simple to integate with our SDK (Software Development Kit).
Wether you require the system for Access Control, Security or any other vertical, the system can quickly adapt to your needs. Offering the most powerful facial recognition system on the market, our solution can determine age, gender, ethnicity, and authenticate the person in various lighting scenarios. It goes without saying that our advanced algorithms can bypass obstructions such as helmets, glasses, or face masks and detect the user in real-time.
Find below some of the market's best solutions!
OCR Solutions' Selfie Check
This solution requires the new user to upload if not already available a photo of his/her ID for it to be used on future image matching processes. That way, when user is demanded a selfie picture, the software will be capable to run it on AI and cross-platform biometric verification to validate the match identified.
Benefits
Fast, reliable, accurate, no need for dedicated hardware, avoiding card-key access controls (which can be lost, stollen or even shared).
Use cases
Access control, touchless log-in, bedside assistance (healthcare).
Businesses
Retail, online shopping, financial, rental, healthcare.
OCR Solutions' Liveness Detection
Need unprecedented speed and reliability? OCR's FaceMax Liveness Detection is conceived not only to identify a match in seconds, but also to validate that the image being captured by a selfie belongs to whom the user claims to be since there is a human interaction within the process. The possibility of attesting that the proper user is truly present is what this solution is all about.
Benefits
Faster and safer processes, accurate results, delivering greater customer experiences.
Use cases
New account on-boarding, fraud protection & detection, self check-in/check-out, account recovery, check-in automation process, online identity verification, financial transactions, access control, and physical security.
Businesses
Finance, banks, real estate, rental businesses.
OCR Solutions' Face Recognition From Data Base
The ultimate solution when it comes to account and/or ID verification! Our system will take a picture of the user's face for it to be used comparison wise on future image matching processes. From there on, the client's own image capture hardware devices are used to capture an in-site image from the user for the software to process the search and match user's ID, permitting the previously set business rules to deploy the action demanded.
Benefits
Increase customer satisfaction rates, increase customer loyalty, get fast, accurate, and reliable responses.
Use cases
Touchless account logging in, access control, check-in automation (make your process bold, faster, and reliable), education, and healthcare.
Businesses
Healthcare, Corporate Buildings, and Government.
OCR Solutions' Face Registration From Video Stream
Best solution for broader and smart demands! Benefit from a highly scalable, easy-to-use, fast recognition software capable of working either with LARGE or SMALL faces! No need for dedicated image acquiring hardware. Transform already in place surveillance cameras into proactive smart devices by integrating them to our system to have on-time and on-demand intelligent responses when needing to compare a live capture image against profiles in a database to identify within a crowd a person of interest, suspect or unwanted person among others while protecting bystander privacy.
System designed to run on workstations, PC, servers, and can also integrate into VMS (video management system).
Features added: Face identification with 98% accuracy rate even in cases of people wearing mask; display body temperature; get alarms of people not using face mask properly over mouth and nose; privacy settings to protect bystanders.
Benefits
Generate accurate and precise imaging resources to assist post-event investigations. Get real-time event notifications.
Use cases
Access control, healthcare (correct mask usage when demanded; body temperature), tactical surveillance, person of interest tracking, and public safety.
Businesses
Shopping Centers, Points of public interest, governments, airports, train stations, and healthcare.
OCR Solutions' FaceMax SDK
FaceMax SDK is an unrivaled cross-platform biometric validation solution which integrates edge-based AI facial recognition into a wide range of IoT and AIoT solutions, designed to confirm the identity of a person on first contact and during future image matching processes even under extreme lighting conditions , hosting on-premises solutions without sharing personal data with third parties/services. It is suited to run on workstations and mobile devices, such as IoTs (Internet of Things), with seamless integration capabilities, and with a customizable UI.
Compatible with Windows, Linux, iOS, and Android.
Features: Face identification with 98% accuracy rate even in cases of people wearing mask, enabling immediate and hygienic touchless biometric recognition.
Face Detection
Generate highly precise location for faces detected in a video stream or image.
Face Recognition
Extract facial features and identify individuals from a database.
Face Attributes
Instantly analyze face attributes, including age, gender, mood and head orientation.
Image Pre-processing
TrueTheater™ technology improves image quality in preprocessing phase, enhancing accuracy by 11.65%.
Anti-spoofing
Provide secure and accurate liveness detection to protect against biometric fraud with 3D and 2D cameras.
Mask Detection & Recognition
Identify individuals even if they are wearing a mask and monitor who is wearing a mask or not.
Developers
OCR Solutions' FaceMax SDK was developed to run on a mainstream processor, taking advantage of GPU/VPU hardware
acceleration. By supporting a considerable variety of operating systems and AI inference engines, its adaptable and scalable architecture delivers hardware and software developers the necessary means to create tailored recognizing solutions.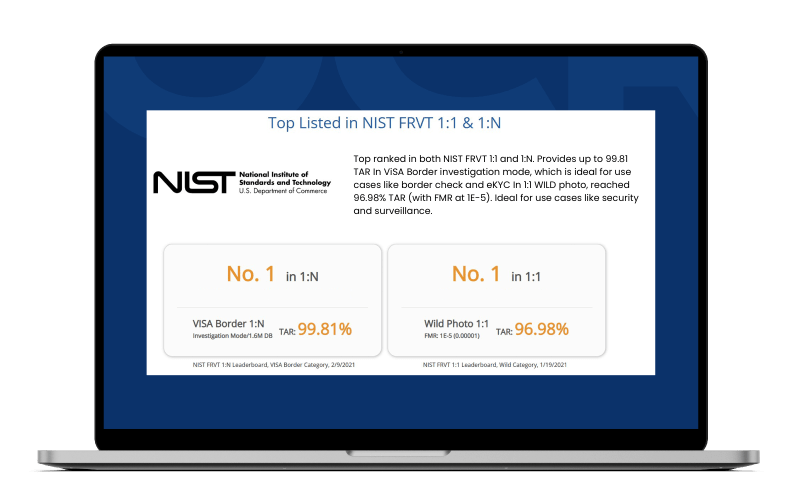 Optimized for IoT / AloT Edge Devices and Application Scenarios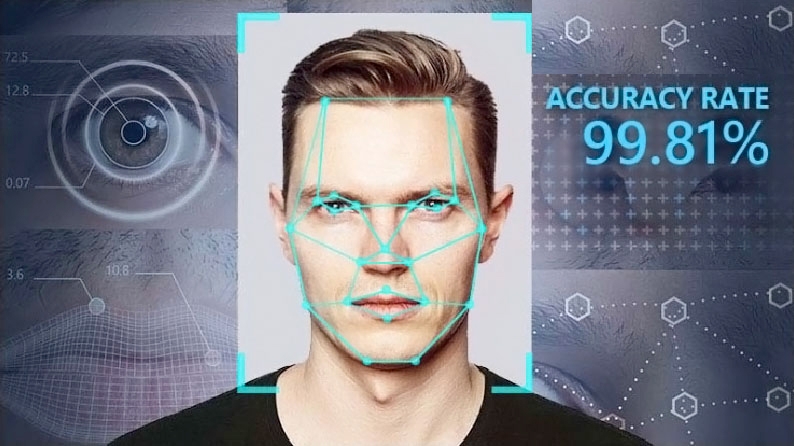 Based on machine learning and deep neural network, FaceMax has an accuracy rate (TAR, True Acceptance Rate) of 99.7% at 10* FAR. It ranks amongst the most precise and fastest facial recognition engines in NIST's Face Recognition Vendor Test (FRVT).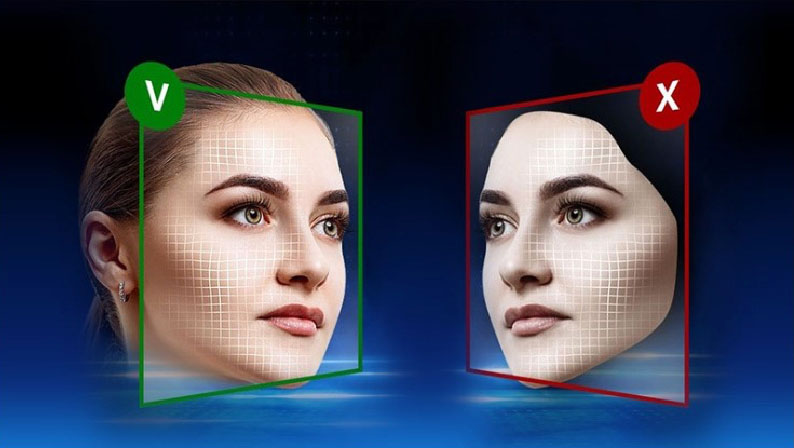 Numerous anti-spoofing technologies deploying safe, accurate liveness detection to protect against biometric fraud, e.g. replay attack and print attack. FaceMax supports anti-spoofing with mainstream 3D cameras as well as 2D cameras on phones and tablets.
System integrators
Smart surveillance done with face matching technology is already proven capable of reducing fraudulent activities, improving public health through touchless access control, and helping loss prevention. Get easy deployment in any environment with our cross-platform SDK.
Get in touch and see how we can implement it in your business
Smart Security
Time & attendance
Access control
Smart ID kiosk
Smart pharmacy
Smart Facility
Door access system and identification
Event-based alert system
ID authentication for machinery use
Field entry clearance
Smart Retail
Transaction authentication
Customer demographics
Customer personalization
Access control and authentication
Loss prevention
Smart Banking
Identity verification
Fraud prevention
Transaction authentication
Forensic investigation
Hardware
Industrial computers
Workstations
Servers
Embedded systems
Surveillance and Access Control
IP cameras, Smart cameras
Video management systems
Automated doors and turnstiles
Time attendance systems
Retail and Financial
POS terminals and kiosks
Digital signage
Customer loyalty programs
ATMs
Other loT/ AloT
Mobile devices
Smart homes & buildings
Factories and production lines
OCR Solutions' FaceMax SDK
Develop facial recognition applications for nearly any scenario! Our easy-to-use, on-premises facial recognition API system was developed to work with a series of OS, such as Windows, Red Hat, and CentOS, capable of being accessed through web browsers.
Benefits
Generate accurate and precise imaging resources to assist post-event investigations. Get real-time event notifications.
Flexible Development Platform
High Availability & Efficiency
Facial Recognition Features
Management Console & Testing Tools
Solutions Powered by FaceMe Platform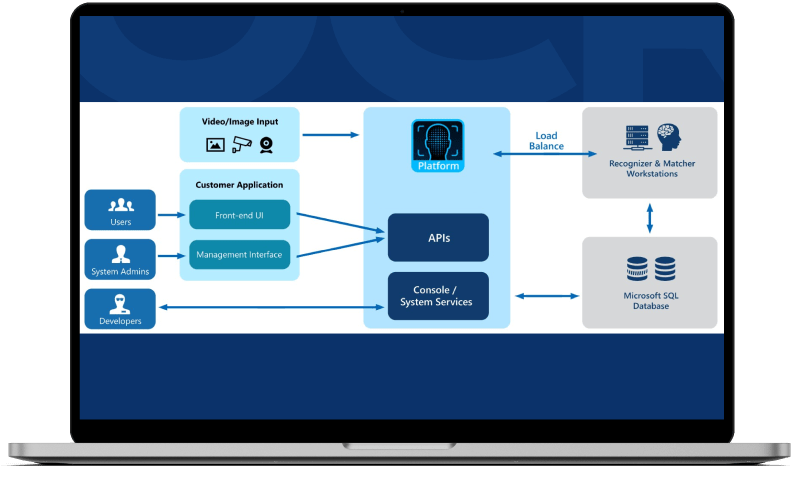 Use cases
Corporate buildings, casino & gaming, public safety, new account on-boarding, fraud protection & detection, ongoing user authentication, time and attendance for offices, visitor statistics for retail stores, self-check-in, account recovery, check-in automation process, touchless entry flows, and custom solutions.
Businesses
Retail, corporate buildings, hotels, government.
Encompassing All Edge Computing Configurations