OCR Solutions is currently the only
company in the world that has a true imaging solution in all areas
OCR Solutions was founded in 2004. We are a leader in visual data capture software. We serve businesses in industries as varied as healthcare, automotive, retail, financial, and hospitality, as well as engineering firms and government entities. OCR Solutions offers tools for form reading, ID reading, document capture, and facial recognition.
OCR has specifically developed a medical claims systems form scanning and processing solution for our healthcare partners. The system is preconfigured to scan, capture, verify and route medical claim form data to your back-end system automatically so that manual data entry of each form is no longer necessary. This will help with your healthcare claims processing workflow!
idMax™ SDK is the perfect solution for integrators, having the fastest, most powerful home-grown OCR engines on the market. The software has been specifically designed to read IDs and other documents using our proprietary AI algorithms. The software delivers a flexible and customizable solution.
OCR developed an automated Accounts Payable end-to-end solution designed to fit all businesses and their accounting departments. Its flexible, scalable, easy to use, deploying a much faster implementation process.
Turn away from duplicate entries, invoice mishandling, time-consuming processes, and elevated employee cost.
Our solution is perfectly capable of deploying significant increases on operational efficiency, reducing company's labor cost, improving cash flow, and impacting the overall performance.
Stop dedicating hours on manually handling invoices, its due dates, and much more. Get more strategical and less operational now!
At OCR Solutions, we invest in cutting-edge OCR technology for Document Capture. This revolutionary software solution is designed to streamline the process of capturing and extracting information from various documents across all industries. Our technology is powered by a fast and accurate Optical Character Recognition (OCR) engine that automates data extraction, enhances production speed and accuracy in your document management and processing workflow.
Our flexible and scalable system is meticulously engineered to cater to the unique needs of your business. The unmatched out-of-the-box capabilities effortlessly scan, capture, and classify a wide array of documents. This enables seamless extraction of vital data. OCR's Document Capture System ensures that every piece of information is accurately extracted, verified (if needed) and exported into the exact format you need.
CaptureMax™ PowerCloud is an extremely powerful solution that can be used as a turn-key solution for a small business without any programming to a full-fledged cloud solution using our simple REST API. PowerCloud gives you endless integration possibilities based on your business needs. Have it running as the main solution or behaving as a facilitator enabling different web platforms.
The most important aspects of Face Recognition software is its accuracy and compliance with NIST standards. Our face recognition software checks both boxes and more. With a rating as one of the top solutions in the world and compliance with international standards it's just the right choice. OCR has a solution that offers 99% accuracy, algorithms that are constantly updated while being a reasonably priced solution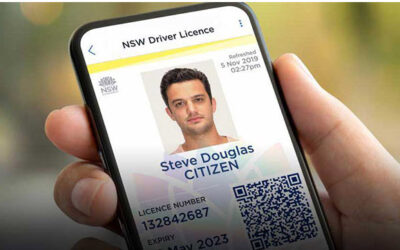 Introduction:   As a software developer, our constant aim is to create innovative solutions that simplify tasks and improve productivity. Today, we are excited to introduce a groundbreaking feature that will revolutionize the way digital IDs are processed: OCR has...
read more