OCR Solution's barcode reading technology provides you with
the cutting edge barcode technology.
You can install it on Android and iOS smart devices as well as servers and workstations. Our software enables devices to operate as mobile (or centrally managed) barcode scanners, capturing general barcodes, QRcodes and embossed character recognition. Boost your operational efficiency by having the software operating either as the main ruling scanning solution directly from your mobile device (IdMax™) or as a software integrated to a cloud server technology (CaptureMax™) that hosts Rest APIs (application programming interface), making it behave as a facilitator in a way that different platforms can communicate, generating endless possibilities to your business' daily needs.
Does your workflow demand a tailored solution? We have it!
Our scanning software idMax™ can be used by programmers as an add on integration module to their application using our SDK (Software Development Kit), offering full flexibility to design and customize scanning in order to raise the standards and deliver fitted results.
Speed
OCR has created a proprietary barcode engine giving us a competitive speed advantage over other products. The speed is very noticeable for those who are familiar with this technology.
Difficult Resolution
Since our barcode technology uses the same image cleanup algorithms we use on IDs and Documents the system performs incredibly well with low resolution, small images, glare and even torn barcodes. Our software will also work in low light environments as well as long distances.
Multiple Barcode Reading
The software can read multiple barcodes at once and output them in any format required.
Customized Solutions
No technology department? Take it to the next level with ours! Together with you we can design and integrate a customized system that fits your exact needs. Give us your requirements and we will get to work on your solution.
Which businesses can benefit from this technology?

Retail
Self-scanning, store operations (i.e.: automated shelf management), mobile shopping experience.

ID authentication
Just compare the OCR from the front of an ID to the data captured by it's 2D (PDF417) barcode. If the information doesn't match, the system will alert the user. This is a great feature for night clubs and liquor sales.

Manufacturing
Product ordering, reordering, and tracking.

Air Travel
Fast passenger processing, real time baggage tracking.

Field services
Immediate inventory counts, part identification, direct real time reporting and tracking.

Healthcare
Pharmacy operations, asset tracking, frees employees from standing behind the counter and allows interaction with clients.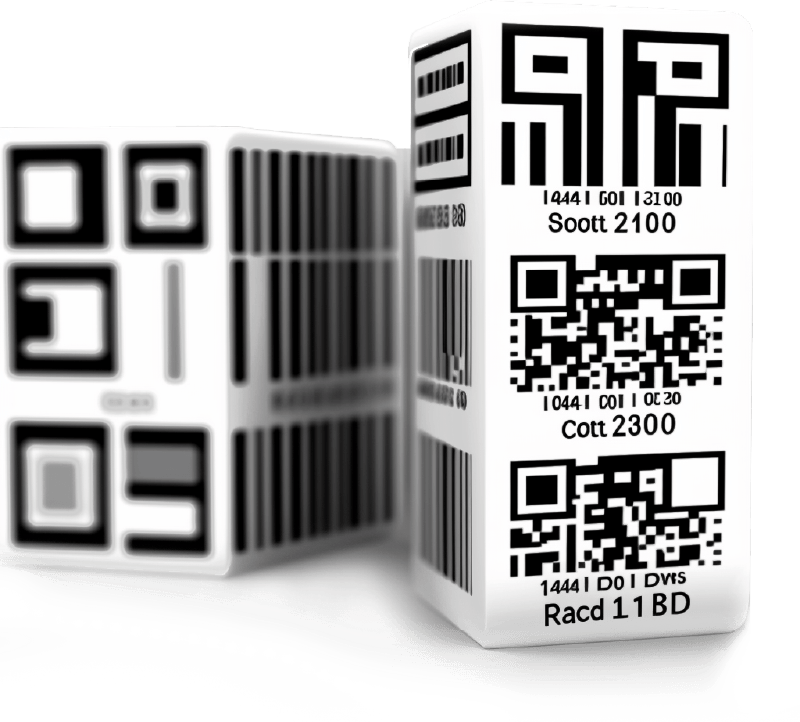 UPC – used for retail products in North America
EAN (International Article Number) – used for retail products globally
Code 39 – a widely used alphanumeric barcode
Code 128 -a high-density barcode used for various industries
QR (Quick Response) Code – a 2D barcode used for digital information storage and retrieval
Data Matrix – a 2D barcode used for product identification and tracking
PDF417 – a multi-row 2D barcode used for various applications and prominent in ID reading as well
Aztec Code – a 2D barcode used for product tracking and inventory management